Icebug swimrun shoes at www.nedaelmon.com
8/22/2016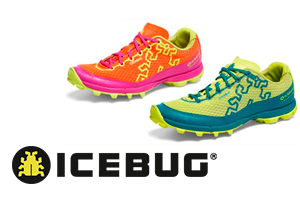 Dear swimrunners, your requests have been heard and the awesome Icebug shoes are now on our online store!
After analyzing the different models, as well as the terrain where the event will take place, Icebug and Neda Món have concluded that the best options for the 1st Neda el Món Swimrun Barcelona by Wetness are Acceleritas, Acceleritas OCR and Zeal2.
All of them are minimalist, light and have a powerful traction. All materials are very resistant and 'non-absorbent' so the water pickup is minimal during the swimming sections. Terrain feel is remarkable thanks to the low profile of the sole and the low drop. The pioneering and unique midsole construction makes the extra weight decrease, allowing the natural movement of the foot, similar to running barefoot but with more traction.
The outsole is designed with a pattern that is optimized to grip on all surfaces, and crowned with the jewel among sticky rubbers: RB9X®. This innovative rubber compound provides incredible traction on both wet and dry surfaces, without compromising the durability.
Gear up and perform at your best in the 1st Neda el Món Swimrun Barcelona by Wetness!
| | |
| --- | --- |
| Buclenet IT Systems | 8/22/2016 12:25:47 PM |